Details

Hits: 22883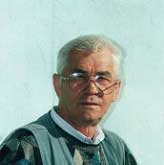 Otar Chkhartishvili belongs to the generation of the sixties - a generation which set it self the task of breathing new life into the pictorial language of art and to entrench free-thinking ways of life. Defiance of social realism was always at the heart of his creative career, while art served him as a means to throw down the Gauntlet to the authorities, as well as to society. For this reason life became an obstacle course for him, through which he had to navigate Otar Chkhartishvili is an influential figure of the Georgian underground. His artistic perceptions, pictorial techniques and experimental use of material have shaped him as an outstanding representative of avant-garde. He worked in a variety of visual art forms (painting, graphics, collage, sculpture) and genres (portrait, landscape, still life, abstract painting). 
Read more: Otar Chkhartishvili – Famous Georgian Painter (1938 – 2006)
Details

Hits: 22276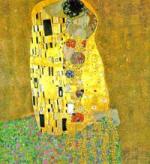 Editors which are engaged in sale of reproductions of known pictures have made a rating of the most romantic canvas.
Details

Hits: 63370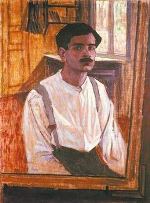 Davit Kakabadze (1889-1952)  - a Georgian painter, graphic artist and scenic designer, also an art scholar and innovator, was born in 1889, in a poor peasant family in the village of Kukhi, Imereti.
Read more: Some Georgian Experts Consider Davit Kakabadze as the Best Georgian Artist
Details

Hits: 21375
Georgian cloisonné (enamel) art has a long-standing tradition. The high artistic level of the monuments created in the middle ages attests to the refined creative techniques of the artists in those times. During the centuries that followed, these techniques have been lost and, correspondingly, pieces of cloisonné art have no longer been created.
Read more: Enamel in Georgia - Interview With Zaza Lodia – Georgian Cloisonné
Details

Hits: 28256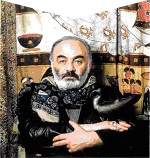 Sergei Parajanov was fond of making up and narrating strange yarns. You would hardly tell the difference between the truth and