Details

Hits: 2619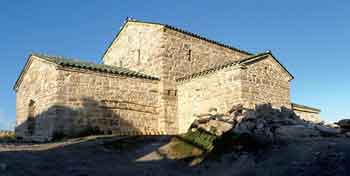 Historically, Kartli used to be the most essential part of
Details

Hits: 35542
Works that have been stepped up to rehabilitate the Central Square in Ozurgeti (Ozurgeti is the capital of Guria - the western Georgian province) led to the discovery
Details

Hits: 18950
According to Makoto Watanabe, the cheapest time to book your flight, all else being equal, is about eight weeks before you plan to leave.
Details

Hits: 24589
Tsemi is a climatic resort, a village in the Borjomi district situated in 18 kilometers from Borjomi. It is included in the Borjomi resort group. It is located at an altitude of 1120 meters above sea level.
Details

Hits: 18500
In the ancient center of Tbilisi, at the top of Botanical Street, there are the gates of the Botanical Gardens.