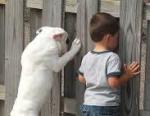 To be employed is from one hand one of the possibilities to generate income for the necessities of life and from the other hand in many cases is important way to find physiological self-satisfaction. Main part of population of any country has to be employed by businesses to be involved in economic process of creation of material goods and providing services which are the core of any country welfare. 
There are some activities which could generate profit, but belong to self-employment category. Artists, musicians and individuals of some other professions in some cases do not have permanent jobs and are permanently looking to be short term contracted. There are also activities related to Internet, mainly to on-line marketing which also could be considered as self-employment, when people involved in that kind of business in fact do not have bosses and are doing whatever and whenever they want according their intuition and information picked up on specialized Internet sites. 
In this sections I will try cover some topics related to above mentioned activities and I do hope that visitors of this web-resource will share their experience too.