How about to spend U.S. $30 million for a piece of bikini? It sounds crazy but it's true.
The glittering $30 million bikini has been created by Susan Rosen with Steinmetz Diamonds.
This is the world's most expensive bikini, it uses all diamonds and no fabric. The bikini features over 150 carats of D Flawless diamonds, including a 51 carat D Flawless Pear Shape, a 30 carat D Flawless Emerald Cut, a pair of 15 carat D Flawless Rounds and a pair of 8 carat D Flawless Pear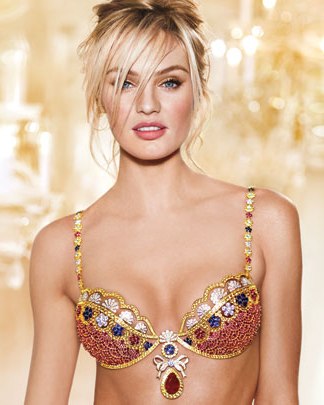 Shapes all set in platinum. Model Molly Sims wore this diamond-studded bikini for the centerfold of the 2006 Sports Illustrated Swimsuit issue.