Details

Hits: 23826

Britney Jean Spears (born on 2nd December, 1981 in McComb, Mississippi, and raised in Kentwood, Louisiana) Britney has sold over
Details

Hits: 25278
Height 5 feet 7½ inches (171 cm), weight 123 pounds (56 kg), her measurements are 34-23-33 inches (86-58-84 cm). I don't think she looks like extremely sexy but
Details

Hits: 24183

Height: 5 feet, 5 inches (167 cm). Weight: 118 pounds (53.5 kg). I personally consider Marilyn Monroe the sexiest celebrity of all time.
Details

Hits: 22018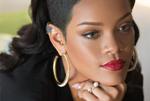 5 feet 8 inches (172 cm), weight: 125.66-136.69 lbs (57 - 62 kg). Singer, songwriter, dancer, model names as one of the sexiest woman of 2009. I don't think she looks like extremely sexy but no doubt, she is very eccentric.
Details

Hits: 17130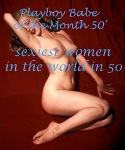 Playboy - a magazine for men has been publishing since 1953 by Hugh Hefner who was closely related  with Playboy Enterprises, the activity of which includes many areas of media business for adults.