Details

Hits: 14592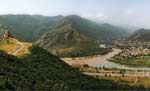 Everyone who had even a slight contact with Georgia or Georgians knows that Georgian dance is something special – extremely energetic when men perform and smooth and graceful when women dance. To convince yourself you should just have a look for ERISIONI and RUSTAVI concerts, which are available on DVDs.
Read more: Georgian Dance at a Restaurant in Mtskheta – some 25 km from Tbilisi
Details

Hits: 14408

Scientists assure us that the treasure of about $ 900 billions worth is hidden world over. The treasure hunters have a lot of digging to do. Here is a very incomplete list of unfounded legendary treasures.
Details

Hits: 33344

Source: The Georgian Times. January 18, 2010.
Details

Hits: 35456

People with voices deemed sexy and attractive tend to have greater body symmetry upon close inspection, suggesting that what we hear in a person can
Details

Hits: 49572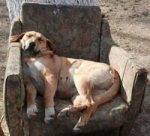 An unusual hotel has been opened in the Chinese metropolis Shanghai.