There are many judgments on the net, but I would like to express my personal point of view. I do not like Ana Kournikova or Maria Sharapova. The first one has very unaffected face like
a girl from deep hinterland of Russia if you could follow me up. I do not like Maria Sharapova – she has nice body but too sporty with square shoulders etc.
But I do like Estella Warren who is former synchronized swimmer, former fashion model, and a Canadian actress.

I've made sports hot celebrity list and you can add your comments in the end of this web-page. May be I am wrong!.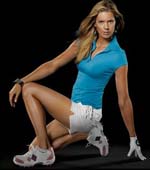 Anna Rawson. She is golfer and started modeling at a very young age, and in 2004 she became a professional player. She was born in Australia
Kristi Leskinen is an American freestyle skier. Kristi won a bronze in the Women's Superpipe competition. Interesting is the fact that she occupied the 90 position of the FHM "sexiest women of 2005″ list.
Ana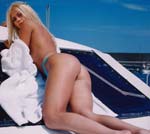 Paula Mancino. This girl is the proof of the fact that Brazil has hot bodies.. Ana Paula was born in 1971. Ana started playing volleyball at the age of 12. At the age of 19 she moved to Italy.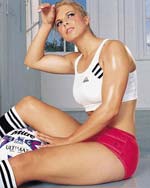 Amy Taylor. Amy was a soccer player with the Australian national team. In 2000 she posed for a nude calendar with her team mates. The whole team was also amazing!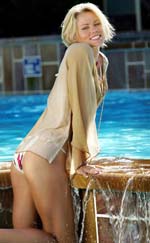 Tatiana Grigorieva. Tatiana was born in Russia, but she competes for Australia on the pole vault discipline. She is beautiful, isn't she?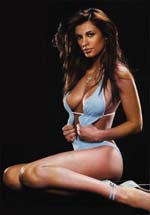 Elisabetta Canalis. Elisabeta Canalis is one of the most desired women on the Italy.She used to date famous soccer player Christian Vieri, and she also became the presenter of a soccer TV program.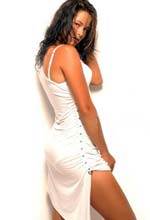 Ana Ivanovic. Born in Serbia, she is a professional tennis player. As of August 29, 2011, she is ranked world no. 19 on the WTA rankings.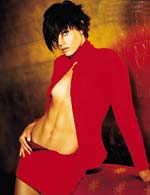 Ashley Tappin. Three Olympic gold medals winner in swimming. After retiring from competitive swimming in 2001 she started a couching career.

 

Tanith Belbin. Canadian-American ice dancing beauty. She is five-times U.S. Nation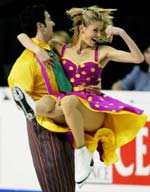 al champion, 2006 Olympic silver medalist, and hot!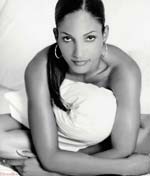 Christine Arron. Christine was born in Guadeloupe, but she competes officially for France, on the track and field sprint events. She broke 100m European record some years ago.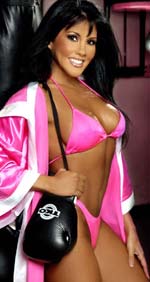 Mia St. John. Here is a fantastic woman. Imagine- she is an American professional boxer and Tae Kwon Do champion. 22 wins and 1 draw, with 12 knockouts are her boxing record. She was also on the cover of Playboy in 1999.